ORDER
Cardiac Resynchronization Therapy (CRT)


Successful Cardiac Resynchronization Therapy (CRT) requires accurate delivery of the pacing lead to specific postero-lateral epicardial LV pacing sites via the coronary sinus. Pressure Products offers a complete line of biventricular impant tools designed specifically for CS access and angiography, and sub-selective access to the target vein.
SafeSheath CSG Worley
Braided Core Series
SafeSheath CSG
Extruded Core Series
SafeSheath II Worley
Right-sided Access Introducer
Transvalvular Insertion Tool
Postero-lateral LV Access
SafeSheath Worley Braided Telescopic LV Introducers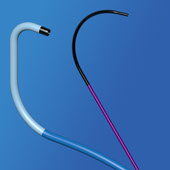 VIEW PRODUCT PAGE
Transvalvular Insertion Tool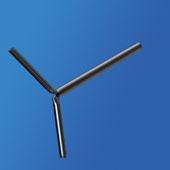 VIEW PRODUCT PAGE
Coronary Sinus Venography
Coronary Sinus Balloon Venography Catheter
VIEW PRODUCT PAGE
Using the SafeSheath CSG Worley with Radio Opaque Soft-tipped Braided Core
Using the SafeSheath Worley Telescopic Lateral Vein Introducers to Optimize LV Lead Placement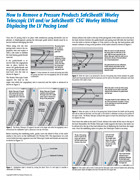 How to Remove SafeSheath Worley Telescopic LVI and/or SafeSheath CSG Worley without Displacing the LV Pacing Lead
SAFESHEATH CSG HEMOSTATIC INTRODUCER SYSTEM
Left ventricuar lead placement using the SafeSheath CSG.
SAFESHEATH CSG WORLEY HEMOSTATIC INTRODUCER SYSTEM
How to achieve left ventricular lead placement via the coronary sinus using the SafeSheath CSG Worley.
ACHIEVING RAPID LEAD PLACEMENT DEMONSTRATION
How to achieve rapid LV lead placement with a valved telescoping delivery system.
SAFESHEATH WORLEY TELESCOPIC LV INTRODUCER SYSTEM
How to use and remove SafeSheath Worley Telescopic lateral vein introducers.
Copyright © 2022 Pressure Products Medical Supplies, Inc. All rights reserved.