ORDER
Cardiac Rhythm Management (CRM) Venous Access


Pressure Products offers a wide range of hemostatic-valved peel-away introducer systems for gaining venous access during device lead placement.
Access to Subclavian Vein
Venous Access Beyond Right Subclavian-SVC Junction
Transvalvular Insertion Tool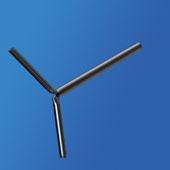 VIEW PRODUCT PAGE
SAFESHEATH HEMOSTATIC INTRODUCER SYSTEM
Percutaneous introduction of pacemaker and defibrillator leads via the subclavian vein.
Copyright © 2021 Pressure Products Medical Supplies, Inc. All rights reserved.