Welcome to Pressure Products
NEW! Needle Free®
Transseptal Cannula
Specially designed to provide support when using a SafeSept® Needle Free Transseptal Guidewire to cross the interatrial septum.
Designed to be used with the .0315 inch diameter SafeSept NF, the Needle Free Transseptal Guidewire comes in equivalent lengths and is available in two curve shapes.
LEARN MORE
The name you've trusted over 17 years just got even better.
SafeSheath II.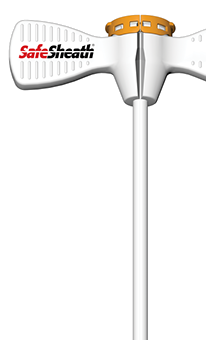 Continuing to revolutionize venous access, setting new standards for performance and features, and facilitating better outcomes.
The SafeSheath II family of introducers builds on the success of the original, combines the pioneering design of a tear-away sheath and hemostatic valve with new and improved features to reduce back
bleeding and the possibility of air embolism
during venous access.
LEARN MORE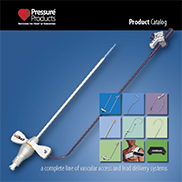 SAFESEPT® AND SAFESEPT® NEEDLE FREE INSTRUCTIONAL VIDEOS AND CASE STUDIES
New videos demonstrating the features and techniques for using the .014 inch SafeSept and the all-new SafeSept Needle Free .031 inch transseptal guidewire are available.
Accompanying the presentations are journal articles and fluoroscopic videos from several case studies.
All SafeSept and SafeSept Needle Free videos and publications can be viewed here.
Copyright © 2018 Pressure Products Medical Supplies, Inc. All rights reserved.